Today's legal environment demand that you find new ways to maximize resources and optimize user productivity. As revenue growth and cost containment take center stage among company priorities firms continue to look for ways to do more with less
Goodbye to Print, Stuff, and Send



To look at efficiency and productivity with an unbiased eye, managers need to look at how people work. Firms are finding it more and more difficult to maintain the informational data that flows into the accounting department. Repetitive tasks and looking for information drains productivity and in some cases costs the firm revenue. Take ebilling as an example. With over 30 e-billing vendors using multiple file formats, firms are adding additional staff with more specialized duties, increasing the amount of time collecting on invoices, and grapple with incorrect or incomplete data. A lack of standardization is only partly to blame. Fee arrangements, timekeeper identification, engagement letters, and email inboxes require constant attention. Microscopic omissions or incorrect data on just one field can place a bill in limbo and in some cases permanently uncollectable. And it's up to the firms billing department to monitor rejections.
Although we have automated the flow of information, firms have not yet come to grips with how to manage the flow, allocate the time to insure the data is clean and updated, and insure that follow up is applied to critical information sources. How many lists and e-billing email inboxes go unmonitored, unfiltered, or updated due to lack of time or manpower? Most billers will confess that they are too busy to attend to the mundane chores that e-billing has created. The complicated world continues to get more complicated. And more expensive.
This is where SiteScan enters the picture. We will help you dissect your current processes into components which will help you retool some processes that that a lower worker can handle. We have even developed technology to avoid printing and distributing of proformas and empowering attorneys to electronically approve their monthly proformas. You can simplify an outmoded process and reduce your bill to cash cycle as much as four to five days.
Most likely you know where you are leaking efficiency. Our trained teams enable you to offload mundane or rote tasks and redirect resources where they are needed best. We are experts in accounts payable, billing, document imaging. For over 17 years we have helped numerous AMLaw firms improve efficiency , cut costs, and increase attorney satisfaction. No secret here, we can perform many jobs inside your F&A department at lower cost.
Looking Down the Rabbit Hole
of Legal Accounting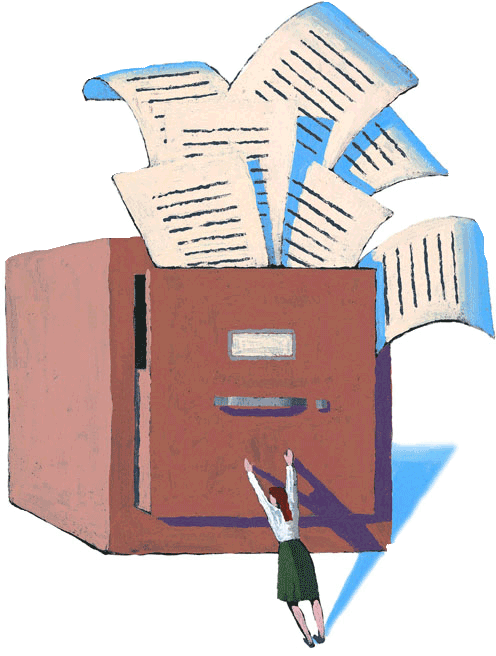 staff. Upgraded accounting systems and electronic billing have created additional work. Your business has likely invested in a wide variety of applications deployed across the enterprise: some old, some new, some easy to use and others not. You've spent millions on new accounting software
only to discover that the flow of information and the steps required to manage it and act on it is weighting down many of your core functions. Clients are demanding more backup and mandating electronic billing. Meeting these demands is turning out to be very costly.